Stress/anxiety – EFT/hypnosis –  feeling better
Hallo, my name is Jacqueline Hollander, alternative practitioner for psychotherapy (Registered German Naturopath) and coach here in Berlin.  Is this something that concerns you?
s

tress

conflicts

fear, anxiety, panic, phobia

trauma

burnout, burnout prophylaxis


psychosomatic disorders

     
Do you want to learn how to set better limits, learn how to feel more self-assured or reach new goals?
How could you benefit from consulting?
Many of my clients already feel more relaxed, anxiety-free and happy after as few as 2 – 5 counselling sessions, some after only a single session.
 If you feel that private counselling could help you,
please write to me at: jacqueline.hollander(at)t-online.de or the contact address. Alternatively, simply give me a call at any time between 8 am  – 7 pm from Monday to Friday  030-7875501.
Take this opportunity to invest in yourself and your own well-being.  I will do my best to arrange an appointment for you as soon as possible, you can mostly have an appointment within 1 – 2 weeks.

Can i rely on your professional confidentiality?
Yes, I am obliged to discretion.
Please note that this is not a substitute for conditions requiring medical treatment.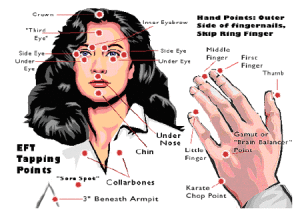 My methods
includes:Tapping/EFT (Emotional Freedom Techniques), EMDR, and Hypnosis. EFT is a method coping with stress situations, fear, sadness, anger and/or mental blocks.
It can also be a self-help method.

Welcome,
Jacqueline Hollander